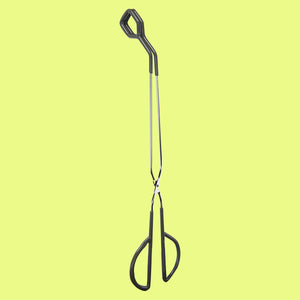 Lightweight toilet paper tongs are helpful for patients and individuals who require assistance reaching and grabbing toilet paper. 
Easy to use design for those with limited range of motion, inability to reach, or back pain preventing movement. Ergonomic 18" tong design allows for single-handed wiping, with slightly angled ends for more precise use. 
Reinforced durability with stainless steel build quality with vinyl coated handles. Reinforced joint adds extra durability and stability to extend the life of the product.