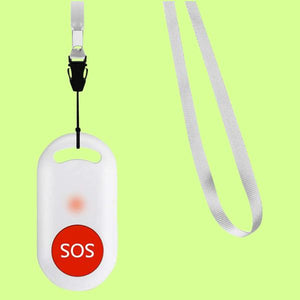 SOS button is IP55 waterproof,battery is included.

The operating range is 260ft in OPEN area.

Can be put in pocket or hang on neck with pendant (included).

Can be expandable with the BITIWEND receivers. Pairing steps are same.

FCC and RoHS certified. Manufacturer has 3 month money back promise and 1 year quality Warranty.